Every now and then it's fun to add a little bit of theatre to the table.
This dessert comes to the table under a glass full of smoke.  When you lift your glass you're hit with an overwhelming aroma of cinnamon, and when you taste this chocolate mousse it tasted chocolatey, and Smokey and Cinnamon-ey but because the mouse is based on Avocados it has an underlying vegetal flavour.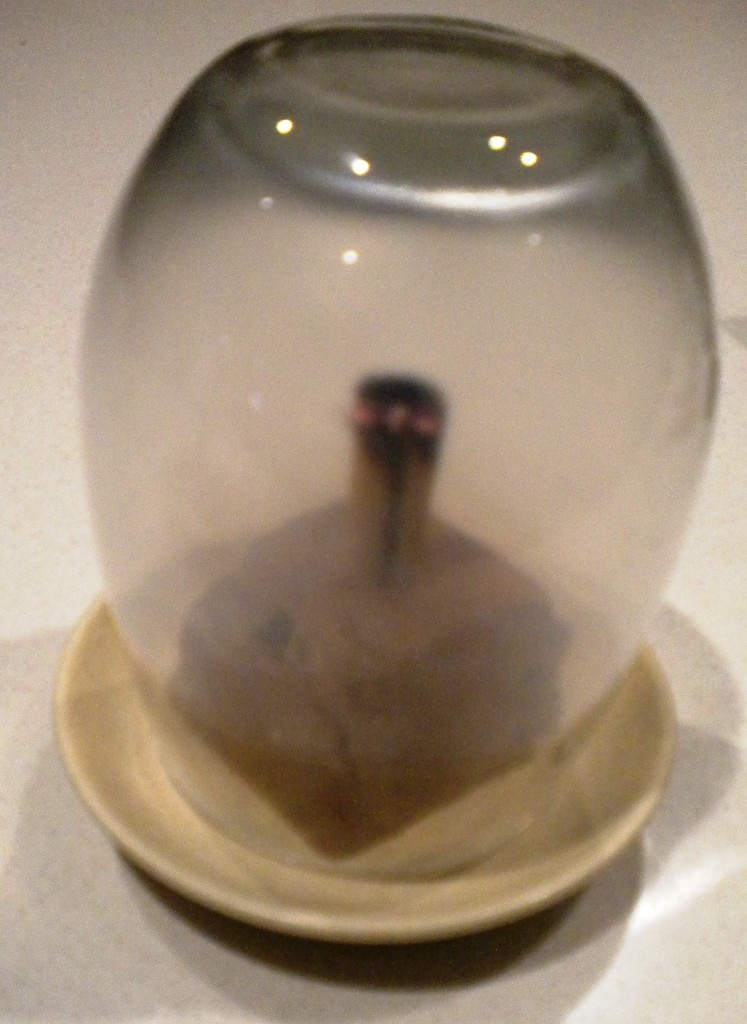 This mousse is no lightweight
A traditional chocolate mousse is an emulsion of custard, chocolate and whipped cream and essentially it is a light texture thanks to the air trapped within the whipped cream.  That would be too delicate to stand up a lit cinnamon quill.
What we need is a more dense creation, and this magic is achieved by creating a mouse using avocado and coconut fats flavoured with Cacao, and then frozen in the freezer.  I use my silicone ice cream mould that has 6 cavities that each make 2 x 50g servings.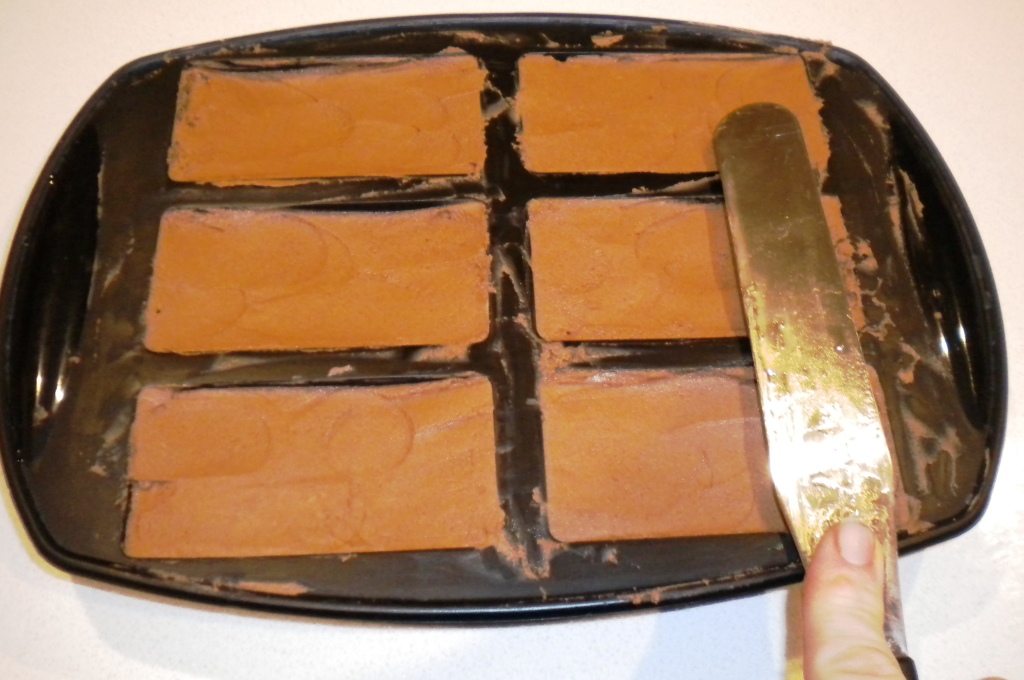 ---
Smoked Chocolate Mousse
Nutrition Facts
Serving Size Approx 50g
Servings 12
---
Amount Per Serving
---
Calories 143
Calories from Fat 126
---
% Daily Value*
Total Fat 14g
21%
---
Saturated Fat 9g
45%
---
Trans Fat 0g
---
Cholesterol 0mg
0%
---
Sodium 3mg
0%
---
Total Carbohydrate 4g
1%
---
Dietary Fiber 2g
8%
---
Sugars 0g
---
Protein 1g
2%
---
* Percent Daily Values are based on a 2,000 calorie diet. Your daily values may be higher or lower depending on your calorie needs.
wp-nutrition-label
NB: Net Carbohydrates here are 4g – 2g (fiber) = 2g per serving
---
Peel and pit your avocados

Chop Avocado in a food processor

Add Cacao, vanilla, Coconut Cream, and Coconut Oil

Blend until smooth and creamy - you may need to taste it multiple times at this point, just for quality.

Use a kitchen spatula to fill your mould. If you don't have a silicone mould you might need to oil it using coconut oil spray.

Freeze for at least an hour to solidify, then de-mould.

Cut cinnamon quills in half.

My mould makes exactly 2 portions, so I slice a block in half and place each on a small plate then balance a half cinnamon quill cut in half on it's top.

Char the cinnamon using a blowtorch (or cigarette lighter) until the cinnamon bark is fully lit.

Cover the mousse and the smoking quill with a glass to capture the smoke and let the mousse sit in the smoke for at least 5 minutes for the smoke to permeate the oils on it's surface.

Just before you serve, you can lift the glass up a little and re-light the cinnamon quill then replace the glass and immediately serve.