The idea of making White Chocolate drops came about as a total accident.  I accidentally bought too many blueberries for my fennel salad  and I wanted to do something with them while they were still fresh.  So Jules looked up what flavours go with blueberry, and according to the Blueberry Council, they pair well with the flavourings of Vanilla and Rosemary.
Well it turns out that we have a Rosemary bush flowering right now – early Spring in Australia.  Flowers of herbs are usually subtle yet intense forms of the herb – and I've been wanting to try these flowers while they are blooming.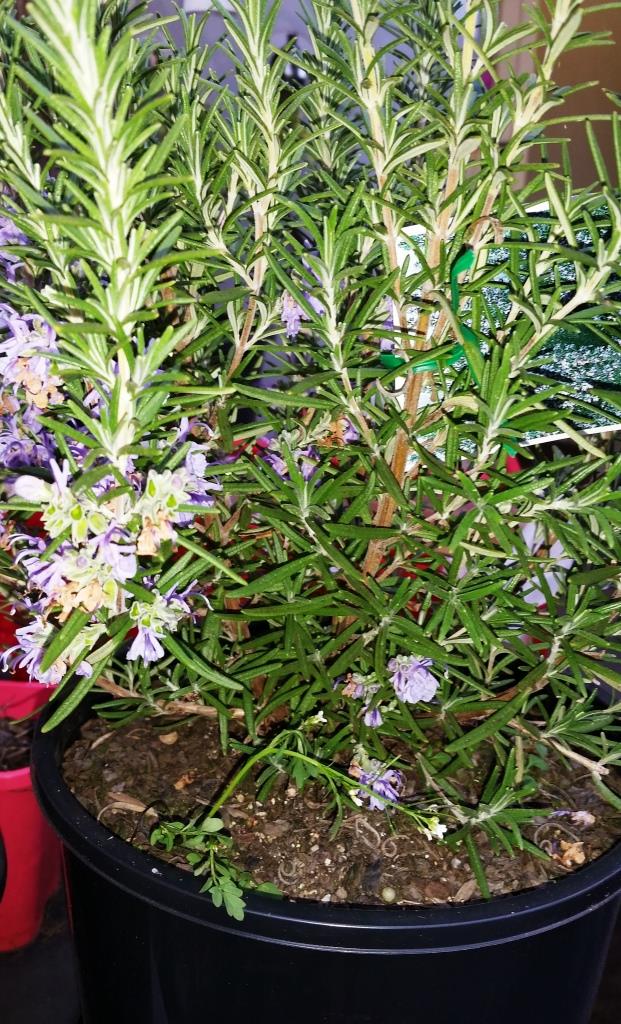 But why white chocolate?
We wanted to make some sneaky chocolate nuts and we'd run out of cacao powder, but we did have some full cream milk powder, and I've never made White chocolate before but I knew the theory – Cacao butter + Milk powder + Sugar.
I don't even need to faf about with tempering chocolate, I don't need teh snappy texture and who cares if it melts in your hand it's not going to be there for long enough to matter,
I can keto-ify that…
Each white chocolate drop has a massive blueberry, a rosemary blossom, and some vanilla seeds and look how gorgeous they look.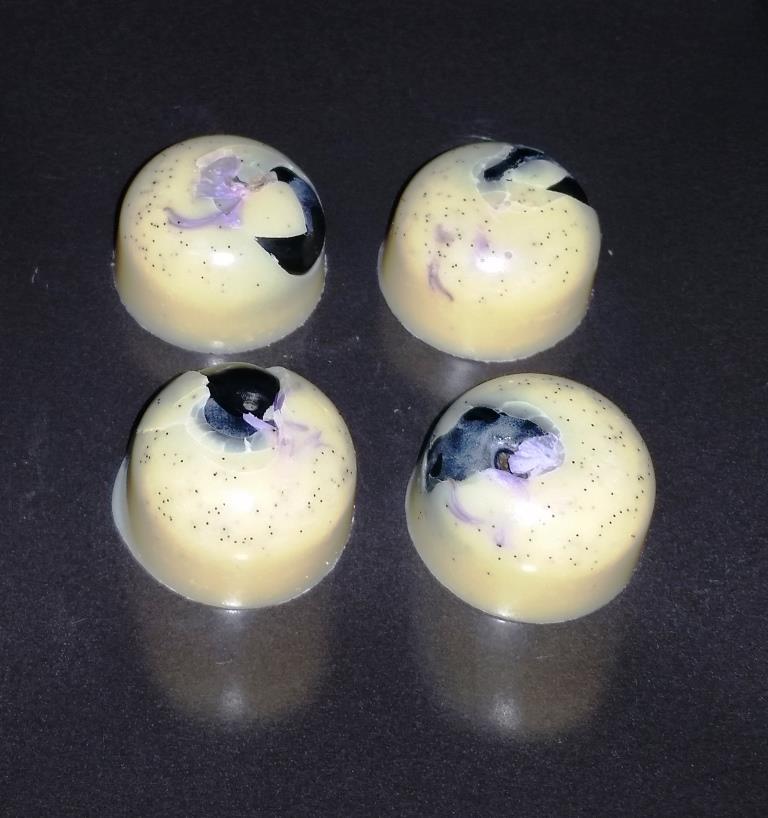 These are not completely fat bombs as they have a little carbohydrate courtesy of the lactose in the milk powder and a small amount of sugar in the berries, and there is a little protein in the milk powder.
Nutrition Facts
Serving Size 1 piece
Servings 6
---
Amount Per Serving
---
Calories 103
Calories from Fat 153
---
% Daily Value*
Total Fat 17g
26%
---
Saturated Fat 8g
40%
---
Trans Fat 0g
---
Cholesterol 0mg
0%
---
Sodium 0mg
0%
---
Total Carbohydrate 0.3g
0%
---
Dietary Fiber 0g
0%
---
Sugars 0.3g
---
Protein 0.16g
0%
---
* Percent Daily Values are based on a 2,000 calorie diet. Your daily values may be higher or lower depending on your calorie needs.
wp-nutrition-label
Harvest Rosemary blossoms - in Australia these are out in September, so early spring.

Put one blossom at the bottom of each mold cavity, and add a blueberry in each,

Scrape the seeds from half of a vanilla pod

In a microwave proof container melt the cacao butter, add milk powder and shake well to make unsweetened Chocolate. Then add sweetener to taste.

Fill the mold to the brim with the melted chocolate and set aside in a cool place to harden.