Another trick to make Faux-noodles is using a kind of asian giant Radish called a Daikon.  These Daikon Noodles are "To the tooth" like a good pasta noodle, and not as crispy as you might think a radish might be.

It makes a good noodle for soups like this pork floss soup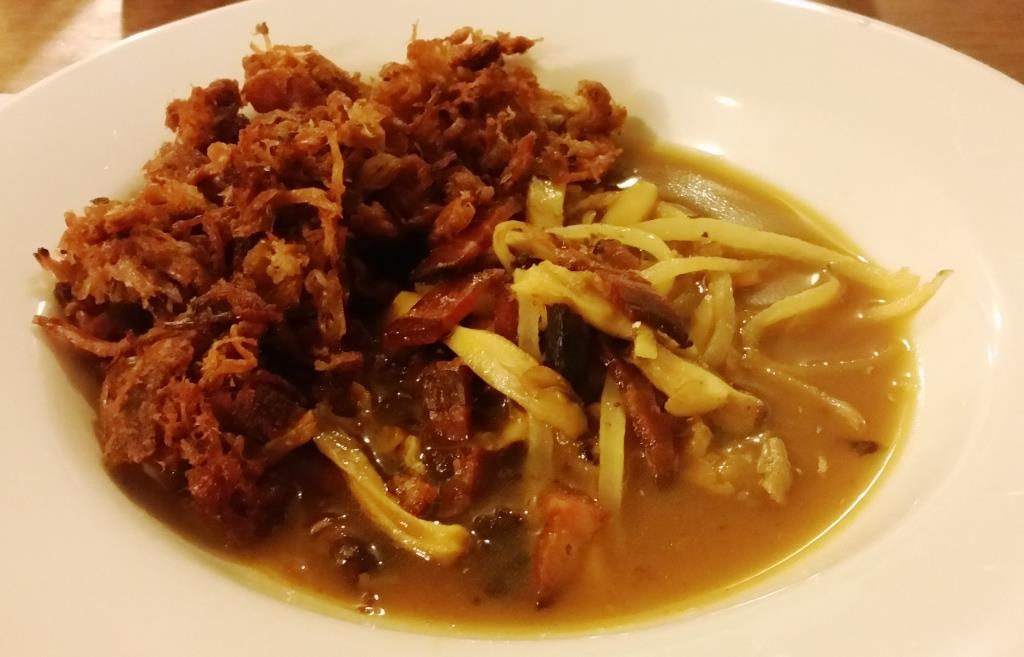 It's also quite nice with a fatty meat like duck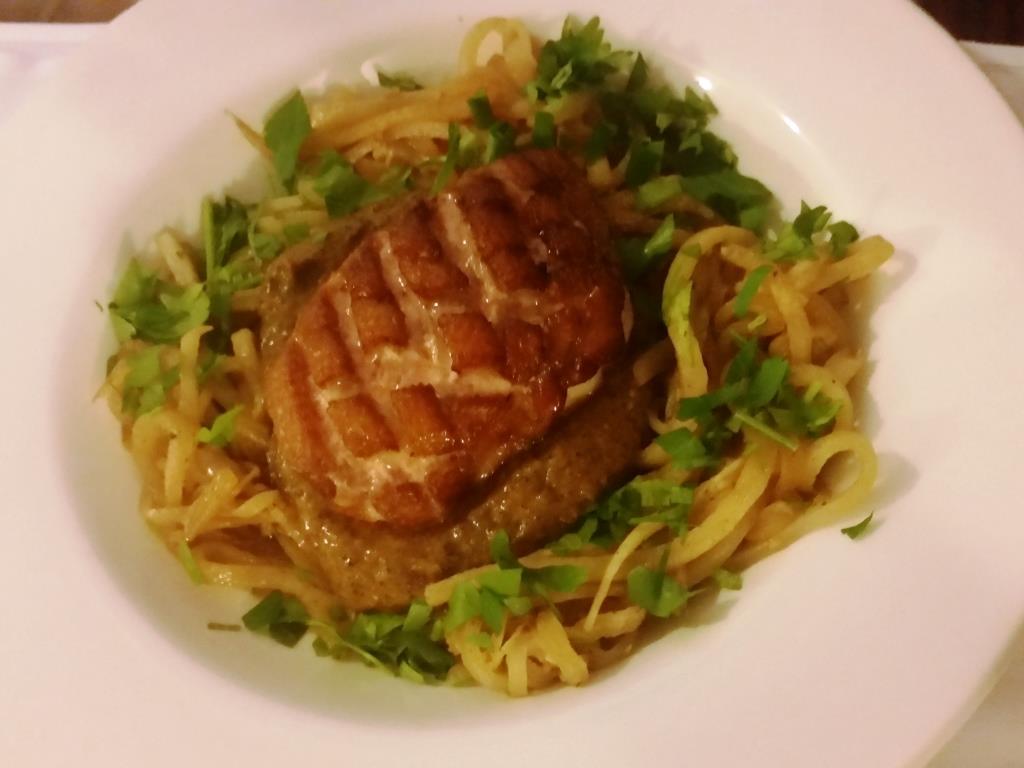 Or with this 72 hour beef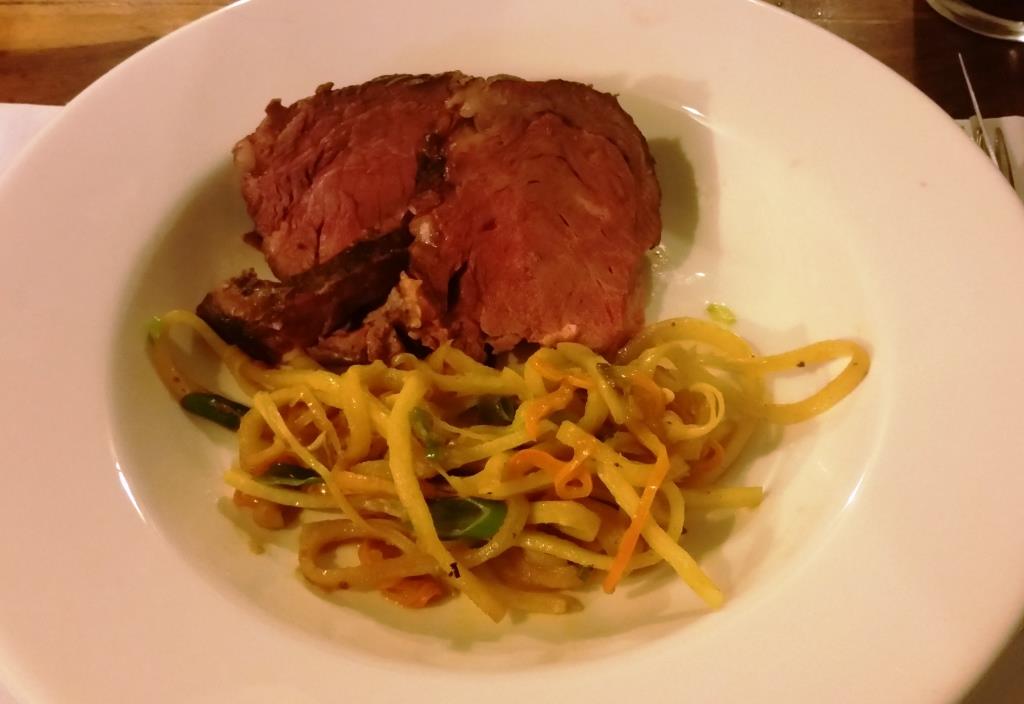 Use a mandoline with a julienne slicer to slice the daikon into noodle strands.

Spread salt liberally to draw some moisture from the noodle

Fry noodles until the texture of the noodle softens a little

You can add flavourings like garlic, or ginger, spring onions, sliced bell pepper, or sliced mushrooms.