This is another variation on the Easy Lo-Carb Ice Cream recipe, this time we are going to remake the flavours of a classic Cuban highball cocktail as a Lo-Carb Mojito Ice Cream and we'll use Citrus Caviar and Mint Blossoms to give it unique flavours.
Mojito Ice Cream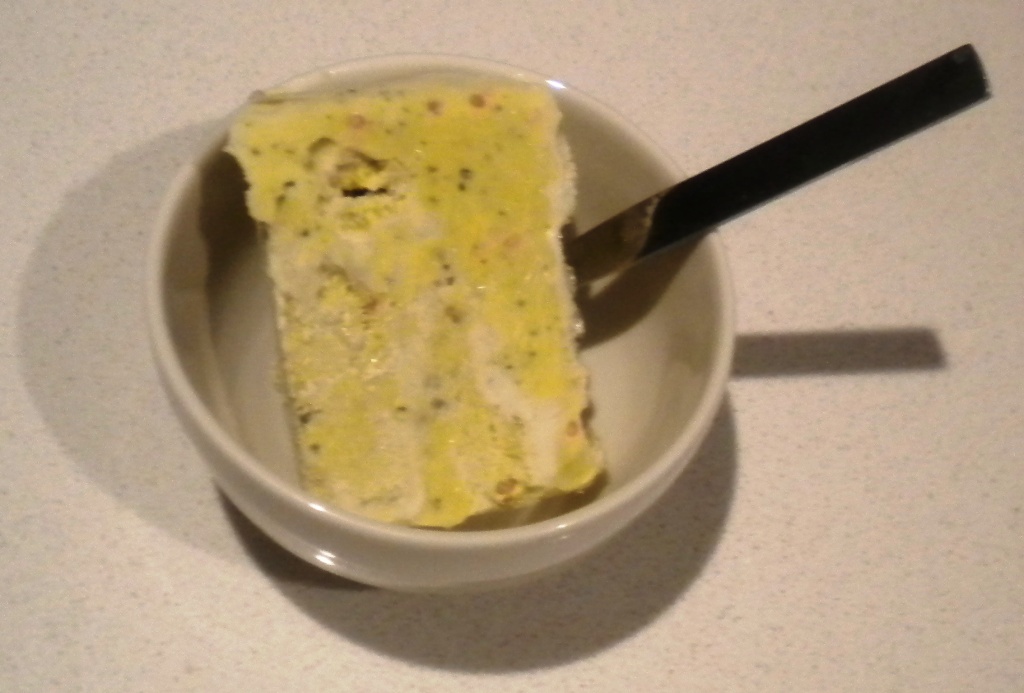 According to Wikipedia; Traditionally, a mojito is a cocktail that consists of five ingredients: white rum, sugar, lime juice, sparkling water, and mint.  Apparently it was Hemingway's favourite drink.
We're going to use some home grown mint, and some home grown native finger limes.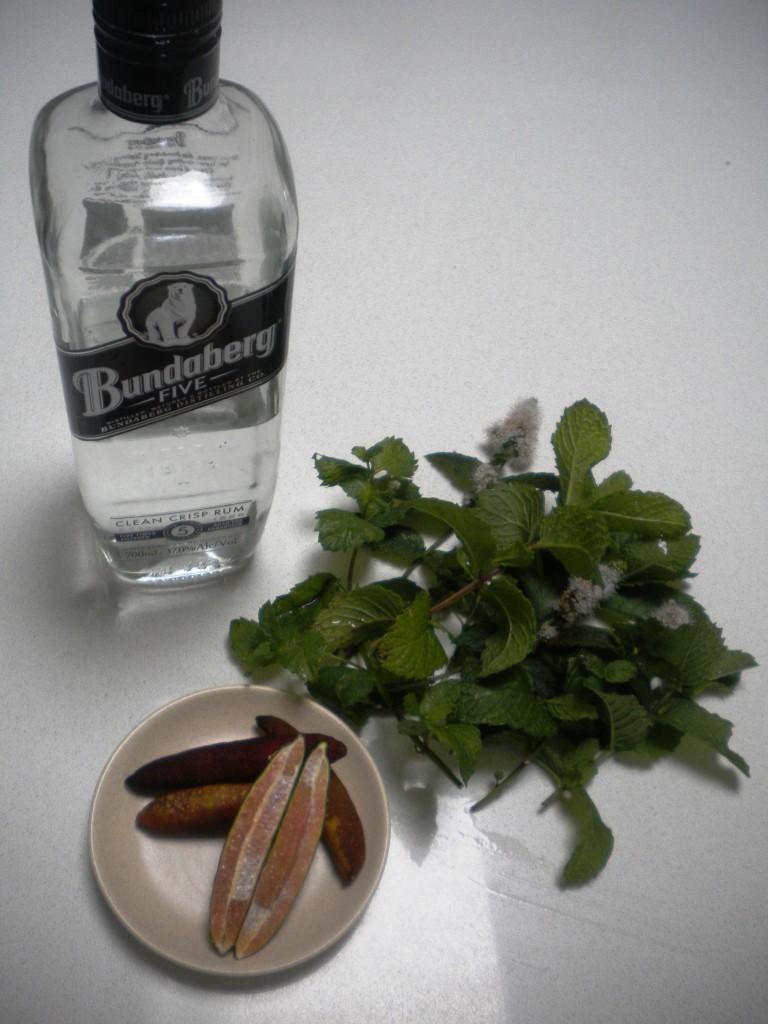 Home grown Mint
Everyone should be able to grow mint, it's a plant that will grow almost any sunny spot where it can get regular water, and can tolerate a lot of abuse.  We grow ours our of an old post hole in the concrete slab our house is built on.  Sure you can buy a sprig of mint in the herb section at your local supermarket, but there is one reason why you really want to grow your own.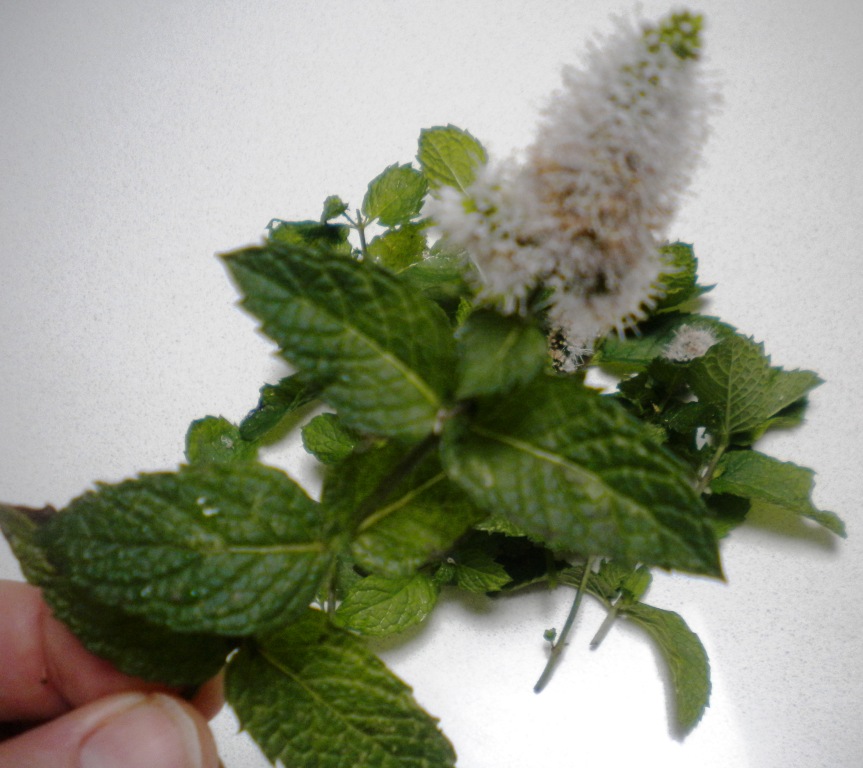 Mint blossoms; the flowers they produce at the end of summer are edible, and have a unique and powerful flavour that you just can't get from the leaves.  It's like mint squared.
Native Limes and Citrus Caviar
Finger Limes are a citrus plant native to Australia that produces fruit that is small, elongated and about the size of a pudgy adult finger.  The flesh of a finger lime breaks easily into juicy pearls that are highly flavourful.  Chefs who cook "Bush Tucker" recipes call these pearls "Citrus Caviar".
If you can't source Finger limes, you can use a regular lime.  Regular citruses tend to break into wedges, just separate these and then cut the skin of the wedge and just use a small teaspoon to coax the citrus pearls out.
Hiding the Citrus
We're going to put the pearls throughout a Rum-Mint flavoured Ice Cream, so as you eat it you experience a series of discrete explosions of citrus flavour.
Mojito Ice Cream
Nutrition Facts
Serving Size 1 block
Servings 16
---
Amount Per Serving
---
Calories 155
Calories from Fat 135
---
% Daily Value*
Total Fat 15g
23%
---
Saturated Fat 9g
45%
---
Trans Fat 0g
---
Cholesterol 79mg
26%
---
Sodium 15mg
0%
---
Total Carbohydrate 2g
0%
---
Dietary Fiber 0g
0%
---
Sugars 1g
---
Protein 2g
4%
---
* Percent Daily Values are based on a 2,000 calorie diet. Your daily values may be higher or lower depending on your calorie needs.
wp-nutrition-label
Rum-Mint flavoured Anglaise Sauce
Strip mint leaves and Blossoms from stalks, and blend with rum.

Add the liquidized Mint mixture to the Cream, heat in a saucepan. Bring to a simmer while whisking to distribute the flavour, then take off the heat.

Cook the yolks and Splenda on a double broiler while whisking until ribbony, then gradually ladle in the hot cream mixture while whisking.

Whisk the mixture over a gentle heat until it coats the back of a spoon

Cool the Anglaise in the fridge.
Cut finger limes in half and squeeze out the pearls. In this photo the limes are cut lengthwise to show the pearls, but the best way to harvest them is to actually cut the lime in half crossways and squeeze the pearls out.
Add the cooled Anglaise to the Ice Cream maker and churn as usual.

Once in the final setting container spread the "Citrus Pearls" over the surface and use a spoon to push them down into the partially frozen Ice Cream so they are evenly dispersed through the Ice Cream.

Portion up into 16 serves once the Ice Cream has frozen solid.