As long as you have a few things prepared in advance this 2 minute recipe is a quick and tasty way to make BBQ ketchup, or the base for a BBQ meat dish.
2 minute BBQ sauce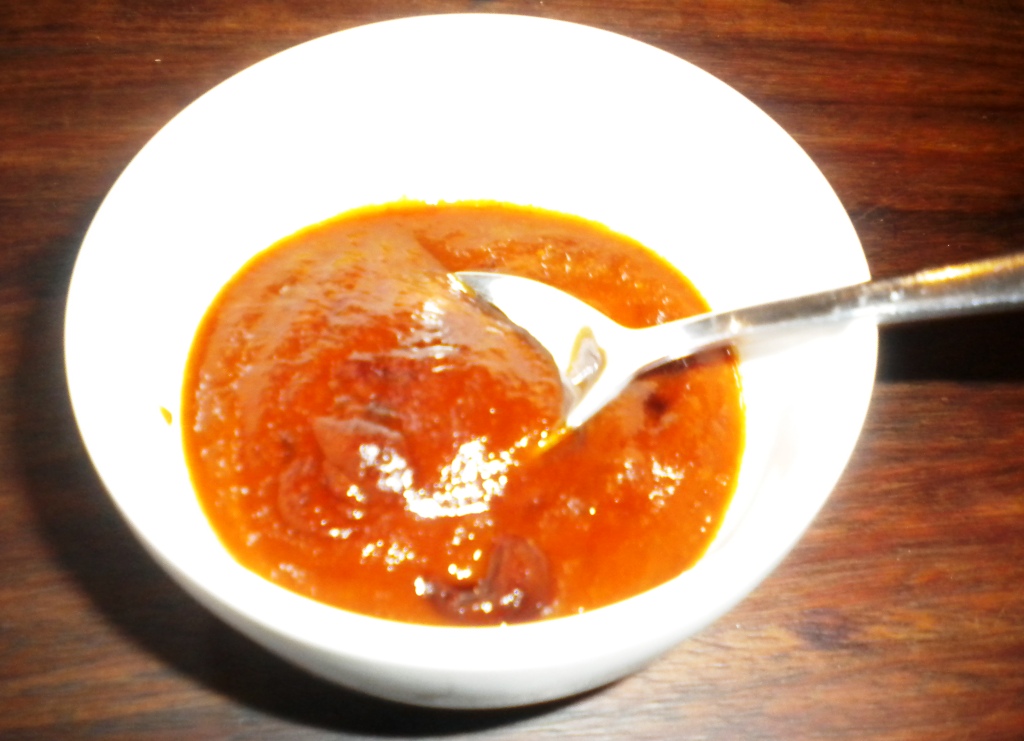 Of course there is a trick, you have to first have some of Julies Lo-Carb tomato sauce at hand – we always have a couple of dozen in the freezer that we froze in ice cube trays and stored in ziplock bags.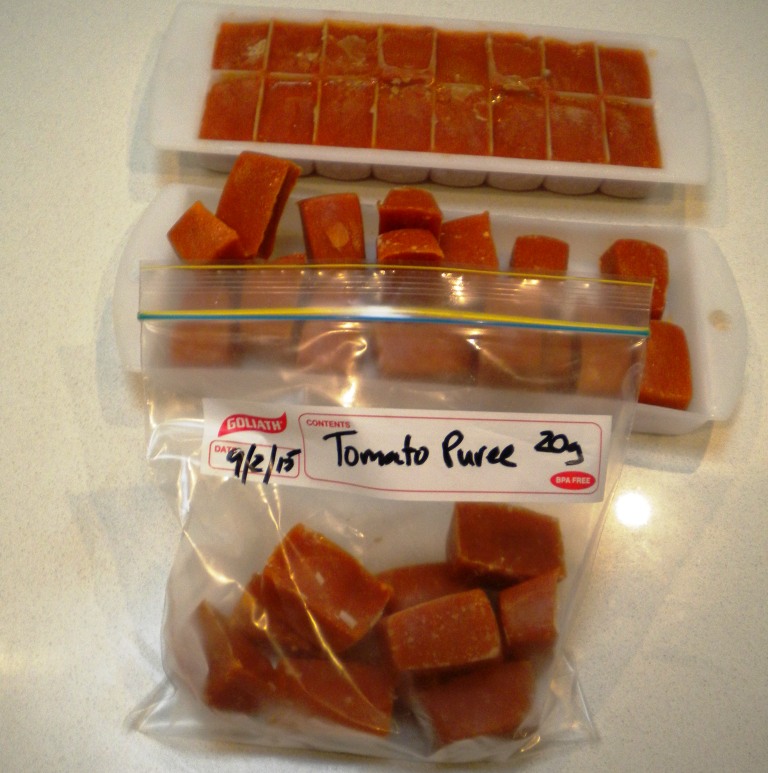 From there it's a quick matter of calibrating the taste to suit your meal.  We've used this as Ketchup in Burgers, Added it to pulled beef, chicken or lamb and used it as a base for Numerous meat dishes.
For example recently we cooked up some Pulled Beef and Roasted capsicum in the BBQ sauce, and threw it in a Cos lettuce cup with some coleslaw for an awesome Sang Choi BBQ Bao.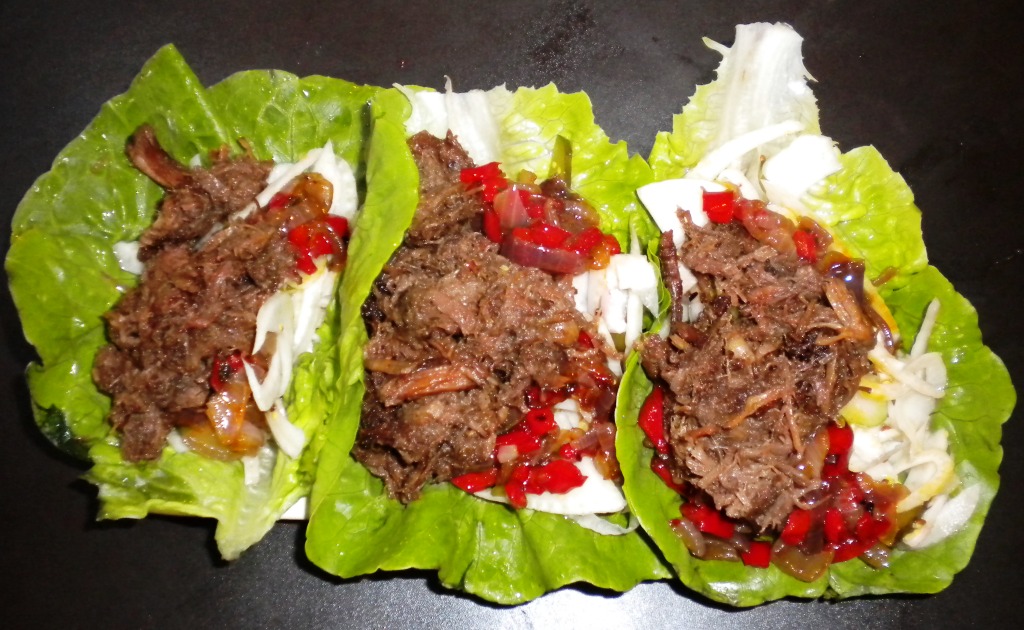 NB: That meal took less than 15 minutes to prepare thanks to the pulled beef and roasted capsicum we had prepared earlier and frozen in our freezer.
Nutrition Facts
Serving Size Approx 35ml
Servings 2
---
Amount Per Serving
---
Calories 19
Calories from Fat 9
---
% Daily Value*
Total Fat 1g
1%
---
Saturated Fat 0g
0%
---
Trans Fat 0g
---
Cholesterol 0mg
0%
---
Sodium 115mg
5%
---
Total Carbohydrate 2g
0%
---
Dietary Fiber 0g
0%
---
Sugars 1g
---
Protein 1g
2%
---
* Percent Daily Values are based on a 2,000 calorie diet. Your daily values may be higher or lower depending on your calorie needs.
wp-nutrition-label
Get a small frypan onto the heat, and add the frozen cubes of Julie's Lo-Carb tomato sauce and the chicken stock.

Add a dash of salt. Add a teaspoon of Worcestershire Sauce. Taste. Add a bit more if it still tastes a bit too tomatoey. Add a tsp of Splenda if you want a sweet sauce, add a dash of vinegar if you want it tangier.

Simmer the sauce until it gets to your desired thickness.